A-J Acres Campground – Clearwater Minnesota
Welcome Fellow Campers!
Come join us at beautiful A-J Acres! 150 acres of woods, flowers, trails, and lakes, where you will be in a perfectly safe gated community and enjoy solid comfort.
Bring the whole family – this is a family campground community with something for everyone of all ages – you will be secure and relax in the quiet and clean surroundings. Only 1 mile to churches, shopping, and services of all kinds.
You could drive 300 or 500 miles north and not find a more desirable, back-to-nature campground. Here you have all the modern facilities only 50 miles from the Twin Cities metropolitan area – 15 miles from St Cloud.
Campsites
A-J Acres consists of over 150 acres of wooded old-growth forest and a beautiful sandy beach. We are a family-oriented campground with something for the entire family, no matter your camping style. From our wilderness tent sites to our full-service pull-thru RV sites, there is a natural beauty that only we can provide.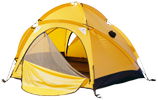 Campfire Safety
Camping fun usually includes enjoying a good campfire. It has many uses – heating, cooking, roasting marshmallows, and providing a story-telling atmosphere.
While camping at A-J Acres, please follow these simple rules to protect the beautiful surroundings you visit for the enjoyment and safety of you and your fellow campers.
Please visit our Contact Us page to ask us a question. Click here to make an online Reservation or call us at 320-558-2847.